With everything going on in the world right now… economy, lay offs, doom and gloom news… 
We created this guide to help you through the most annoying part of the job search – the resume. 
Now, I'm sure this guide will contradict the resume advice you've heard before.
But rest assured, this strategy has been responsible for 700+ people landing high paying job offers from companies they admire doing work that they actually love. 
We hope it helps you do the same 🙂
Step 1: Get clear on the ONE role you want to land
We never chase 2 positions at the same time. 
It's not only stressful, it also dramatically reduces your odds of landing a job.
Because if your resume/LinkedIn profile does not clearly articulate the ONE role you're a fit for…
Then a Recruiter and/or Hiring Manager will NOT want to speak with you.
Especially in today's market. 
Hiring managers prefer someone who is a specialist rather than a generalist. 
A great quote to remember here is, "the man who chases two rabbits catches none."
Tip: Stick with one skillset (don't go for a CSM role while also going for a PM role, too) 
Tip: The ONLY time you can go after two different roles is if/when there is an overlap between the two roles. For example Project and Program Management. But you cannot apply for Project and Customer Success roles at the same time.
Resource: If you're unclear about how to identify the ONE role that you should be going after, you can watch these training modules. It's Part 1 of our coaching program that ONLY our paid clients get access to, and you can watch it completely for free to help you with this step.
Step 2: Study 15 to 25 job descriptions of this role 
This study session will give you the EXACT bullet points to add to your resume.
Because job boards rank resumes based on keywords. 
And each job has specific keywords recruiters and hiring managers search for.
The more keywords you have, the higher you'll rank.
So study job descriptions to find the most important keywords.
And here's a secret: Most recruiters and hiring managers don't scroll past the 1st page…
So it's VITAL that your resume shows up on page 1. 

Tip: Start your list by pretending you're a hiring manager, search for "POSITION job description template" or check out LinkedIn's job description library
Resources: Use tools like Jobscan.co or LinkedIn's FREE keyword finder (see video below).
Step 3: Write your resume using the keywords from Step 2
Once you've listed the major keywords repeated across multiple job descriptions…
It's time to write the perfect resume that gets recruiters + hiring managers reaching out to YOU.
Note: the perfect resume excludes ALL fluff language.
Fluff is ANYTHING that cannot be measured (e.g., fast learner, hard worker, ninja, etc.)
We have plenty of examples below.
For now, here's a quick overview of the resume sections:
Header with your name, email, phone, zip code, and LinkedIn profile

Your "about" section, which includes a brief summary 

This addresses the main qualifications hiring managers are looking for

Work experience including responsibilities (keywords) and quantifiable achievements

Use the top 5 to 7 responsibilities you noted from your job description research

Education that includes relevant degrees and certifications

Skills + tools section to help with keyword optimization
Tip: Include quantifiable metrics of success that are specific to the role you're applying for under your responsibilities section. 
Tip: Metrics can include things like helping the company save $X, increasing revenue by $x amount, or growing monthly active users from 700,000 to 3.3M by implementing xyz strategies, etc.
Example: Quantifiable metric for Customer Success roles: Increased ARR from $3M to $7.3M in 19 months through implementing strategic upsell opportunities while maintaining a 9.3 NPS score and 3% churn
Resources: Check out the resume + LinkedIn bullet point examples listed here🙂
Step 4: Revise your LinkedIn profile to mirror your resume
After getting your resume, Recruiters/Hiring Manager IMMEDIATELY look at your LinkedIn.  
So it's important to have a strong header and professional picture.
And make sure the rest of your LinkedIn profile is copied and pasted from your resume. 
Example LinkedIn Header #1: Project Manager | 7+ years of experience managing projects | 93% of projects delivered ahead of schedule and under budget
Example LinkedIn Header #2: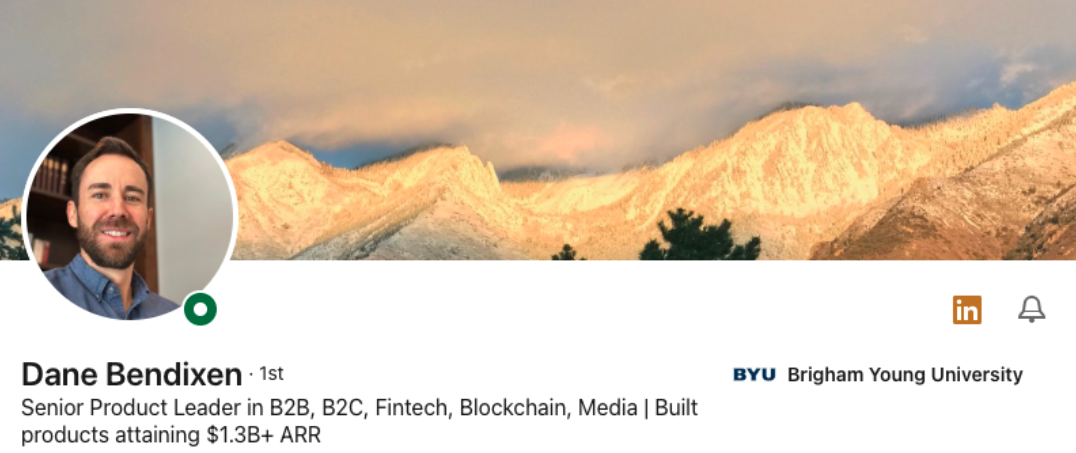 Resources: Check out the resume + LinkedIn bullet point examples listed in the doc below🙂
Step 5: Post your resumes to job boards
Posting your resume to job boards is the easiest way to get in front of recruiters.
Of course, you'll only get exposure if you're keyword optimized. 
There are a ton of great job boards out there. 
Please post your resume to as many job boards as you can.
Each one increases your exposure to Hiring Managers and Recruiters.
Tip: Job boards work like the MLS, so check out these pro tips to stay ranked
Tip: There are new job boards coming out all the time. So Google the best job boards and industry specific job boards (e.g., Best Product Manager Job Boards)
Resources: Our favorite job boards to start with: 
Resume Mythbusting 
Myth: Your resume has to be 1 page. 
If you have <5 years of experience, then keep it 1 page. 
If you have 5+ years of experience, then 2 pages is fine (3 pages MAX).
Myth: Resumes have ALL your work history. 
Only relevant experience should be on your resume. 
And you should not have details beyond the last 10-15+ years. 
Myth: Make a new resume for every application.
Always study the job description of before you apply.
Make sure you're not missing any glaringly obvious keywords, phrases, or experience.
But you should be targeting ONE role, so one resume works just fine:)
Myth: A great resume will get you the job… 
NOT AT ALL. 
It's the words that come out of your mouth that get you the job.
Your resume is just ONE way to open the door for interviews. 
Myth: It's okay to have one or two grammatical errors.
Unfortunately, no. 
Have 1-2 people (or chatGPT) proofread your resume before you save it as a pdf. 
Resume Format 
Our coaching clients always create 2 formats of their resume. 
Format #1: "Ugly" format you upload to job boards.
This format should be a text only pdf version of your resume that you can upload to job boards.
We want it to be easy for a system (aka a machine) to identify keywords in your resume.
Format #2: "Pretty" format you send to recruiters and hiring managers.
This format should be visually appealing. 
Our favorite format is the Oslo template from Resume.io 
This template costs a few dollars, but it converts great.
If you're looking for free templates, you can use Canva or Google Drive templates.  
You're free to choose any design you'd like.
Resume Disclaimer
NOTE: The resume is the #1 area most people get stuck or have a hard time with. So I want to stress something here:
Use the steps, templates/examples we share here to help you build yours, but don't let yourself stay on this step for too long. 
Your resume is not what is going to get you the job.
It's the words that come out of your mouth (during exploratory calls and interviews) that will get you the job. 
Even if you don't have the absolute best resume in the world, using the strategies above will still allow you to stand apart from the majority of job seekers.
And if you need any help along the way, you can access one of our additional resources here:
Resource #1
:
Resume
Training Video 
If you're like me, and you prefer video walkthroughs, you can watch this resume training module:
Resume Templates:
Now it's time to put it all together 🤓
First, choose a template:
Then use these redacted examples as your guide to create your own resume.