Designed to help tech professionals land $200k – $500k+ job offers that align with their values and life goals The Academy
Who It's For
The CareerSprout Academy is for you if you already have 5+ years of experience and want to leverage that experience to land $200k – $500k+ tech job offers. You should be coachable, self-aware, and hungry to step into a meaningful career in the next 90 days. If this is you, you're likely struggling with: mapping out your career path, building a resume, interviewing, or identifying the right roles where you can leverage your experience.
The Academy
What It Helps You Achieve
In the CareerSprout Academy you will work with your coaches to:
1. Map out a career path
that aligns with your goals so you secure the best jobs
2. Optimize your resume & LinkedIn
so recruiters/hiring managers contact you
3. Connect with key personnel
who directly impact your career and salary
4. Prepare for interviews
so you confidently build rapport and get offers
5. Secure highly competitive job offers
knowing you're getting paid your worth
Our clients have landed $200k – $500k+ jobs at companies such as: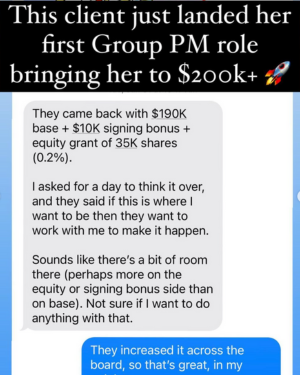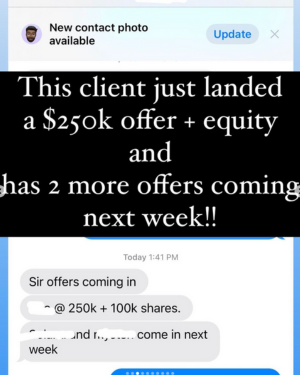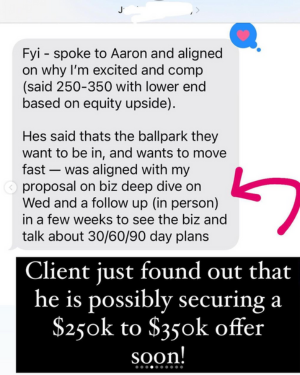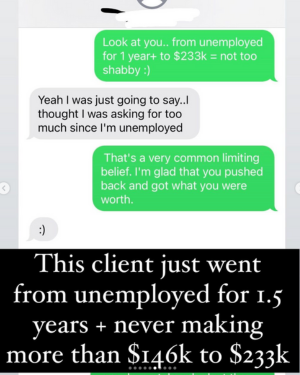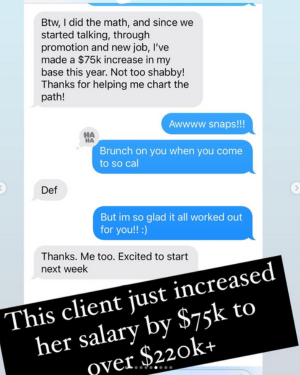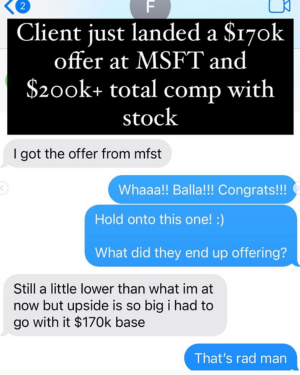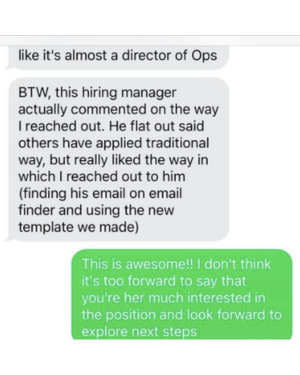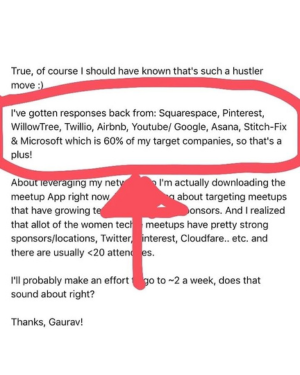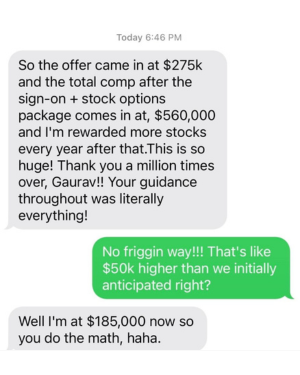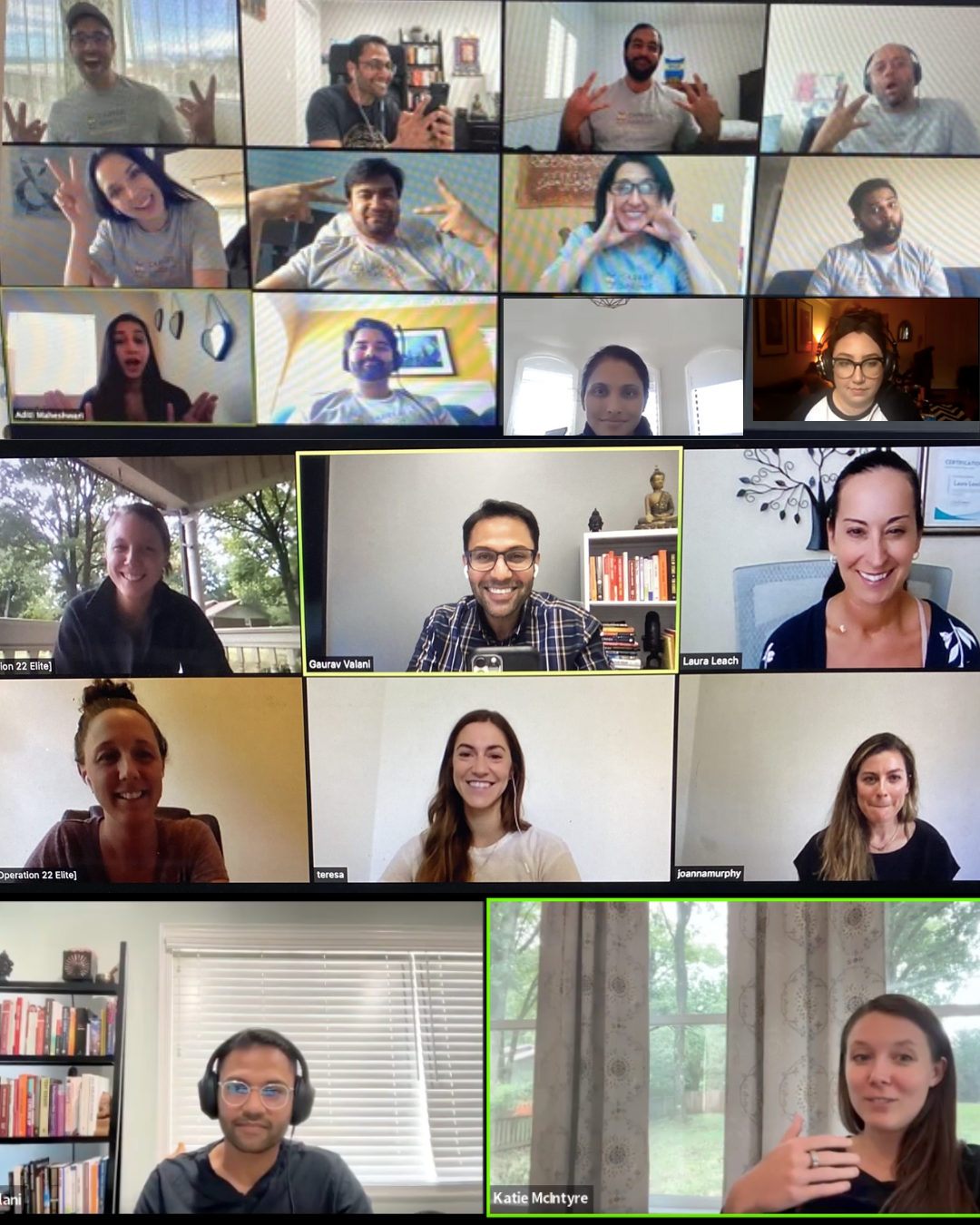 The CareerSprout Coaching Programs give you the step-by-step strategy, templates, scripts, and checklists, as well as 1-on-1 and group support from our team of coaches. 
Here's what's included:
Online classroom with the 5 step job search strategy that allows you to take action at your own pace
Group coaching calls with experts who provide personalized feedback on your specific goals
Access to a community of experts, alumni, and peers who you can comfortably network with
Unlimited interview prep so you make your interviews consultative and conversational
Private 1-on-1 access to coaches for anything that comes up along the way, so there's not a single day where you don't know WHAT to do or HOW to do it
CareerSprout Academy
FAQS
Who is the CareerSprout Academy made for?
The CareerSprout Academy is for people who already have 5+ years of work experience, and want to leverage that experience to land a higher paying job at a company you admire, move into a leadership position, or make a transition. Most of the clients that we've helped, either have experience in or want to get into: Tech, Sales and (Digital) or Traditional Marketing, Product Management, Project Management, Engineering, Customer Success, or Leadership opportunities. 
Why does this program exist?
Our philosophy is simple: In order to build a meaningful career, you need to be much more intentional. Most people are frustrated with their careers for one reason: It's not going according to plan. A large part of that is because they were never taught how to create a plan that was right for them. We change that. 
If you've been frustrated with how your career is going up until now, for whatever reason, then do not react by leaving one bad situation for another. 
By joining our program, you can make sure that the next position you get (and any subsequent position after that) is one that aligns with your goals, your values, your strengths, is high-paying, and sets you up for future success. 
What if I'm not sure about what I want to do?
We work with you to help you figure it out. We have exercises, modules, and the power of our community is amazing for this. You can directly speak to people who are in the roles you're considering to learn if it's right for you and how to get into it. We also help facilitate introductions to people who would be a good resource for you.
How long does it typically take?
Our current running average is 63 days to land a high paying job offer with a company you admire.
When does the program start?
Because CareerSprout Academy is an online course (with weekly live coaching) it starts when you enroll. We have rolling cohorts, so you can complete it in your own time and work through it as fast or as slow as you wish. 
When does the program end?
There is no end date. Once you've joined, you're a client for life. You can come in and out of our community and group calls even after you've landed your ideal job, or when you're looking for your next job or promotion.
Where does it happen?
The CareerSprout Academy is an online classroom but in addition to that, it consists of multiple live weekly coaching and training calls, tools, templates, and a community. You complete everything online. 
How does it work?
You watch the videos, complete the action items, use the provided tools and templates. Join any or all of the weekly coaching calls, prepare for interviews, ask questions in the group or live coaching calls, follow the process, and get high paying job offers.
How many interview preps do I get?
Unlimited. We like to coach our clients before every interview they go on until they're completely comfortable going into each interview. 
What's the biggest reason for success?
Failure is not an option in our program. Period. We provide endless support at each step of the job search process. If you're following the action items and joining the calls, we make it impossible for you to fail.
Ready to land a $200k - $500k+ tech job and build a meaningful career?